Enrollment & Forms
Our Admission Policy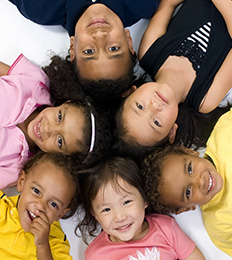 We are always excited to meet prospective students. Oakwood Schools admit qualified students without regard to sex, race, religion, or creed. We've tried to make it as easy as possible to register your child for school. Simply follow the steps below.
Steps to Admission:
Give us a call. Arrange for a tour at one or all of our campuses. We hope to hear from you!
Meet with the director or principal and teachers.
Please arrange for your elementary students to have an assessment evaluation with the teacher.
Complete all necessary enrollment forms, and pay the appropriate registration and tuition fees
Registration
We've included the forms you will need to register your child on this page. When you register your child, please make sure to also bring the following items with you:
Child's original birth certificate
Immunization records
Please note, kindergarten students must be five years of age on or before September 1 in order to be enrolled in school.
Immunization
Providing a healthy environment for our students is very important to us. That's why we ask all children to be current on their immunizations before they begin school. Please take a look at the immunization list we've provided for you as well as follow the link to the Department of Health.